Welcome!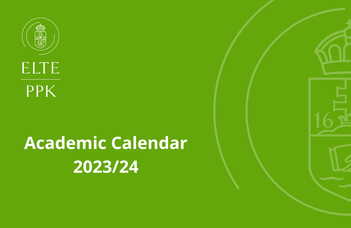 Learn more on the website of Student Administration. Check the time plane of studies at ELTE.
The Tution Period starts on 11 September 2023. The deadline of First-come registration period is 15 September 2023 at 4 pm.
Welcome on Board! Event for human resource counselling master students - October, exactly date later
Break: 19 September 2023 from 12:00 (Happy Birthday to ELTE PPK, join the events - deatails later), 30 October - 3 November 2023 (Autumn break)
Follow up the time table in Neptun.